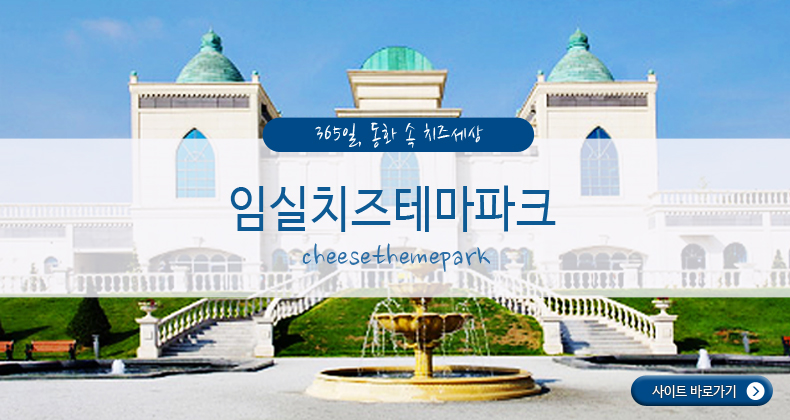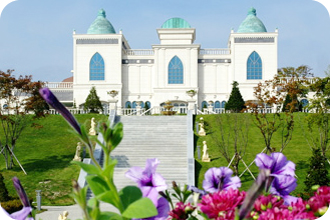 Imsil County, the Cheese Star of Korea!

The only experiential-type attraction in Korea with a cheese theme, Imsil Cheese Theme Park.
A place for experiential learning amidst flavors of Imsil Cheese, a vast grassland, and a cultural and sightseeing area where a beautiful European landscape unfolds.
Imsil Cheese Theme Park, the heart and the future of Imsil Cheese tourism business.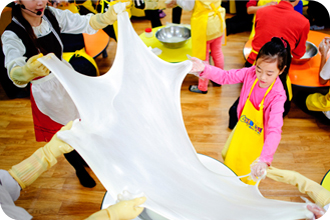 A Lively Experiential Learning Center

At Imsil Cheese Theme Park, visitors may take part in various experiential activities, including Imsil Cheese and pizza making, as well as authentic European cooking, etc. Visitors may also enjoy the many different programs that are exclusive to Imsil Cheese Theme Park, such as the 'Imsil N Cheese' experience where the entire process of making pure and natural Imsil Cheese from clean raw milk may be learnt, the special gold rice pizza experience where local produce is used as topping, and the European traditional cooking experience where various international cheese dishes and special memories are made.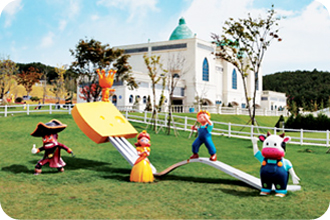 Rest and Experience Culture in European-style Gardens

Imsil Cheese Theme Park offers play areas and cultural spaces with various attractions, entertainment and food, giving visitors time to heal and relax. The magnificent Cheese Castle, vast farmland with clean nature, sledding slopes where visitors may enjoy the thrilling slopes of nature, theme photo zones where visitors may become main fairy tale characters, as well as the fountain show where visitors may appreciate different kinds of music all help to create a unique Imsil Cheese Theme Park experience.